GAASTRA Official Apparel Partner with ORC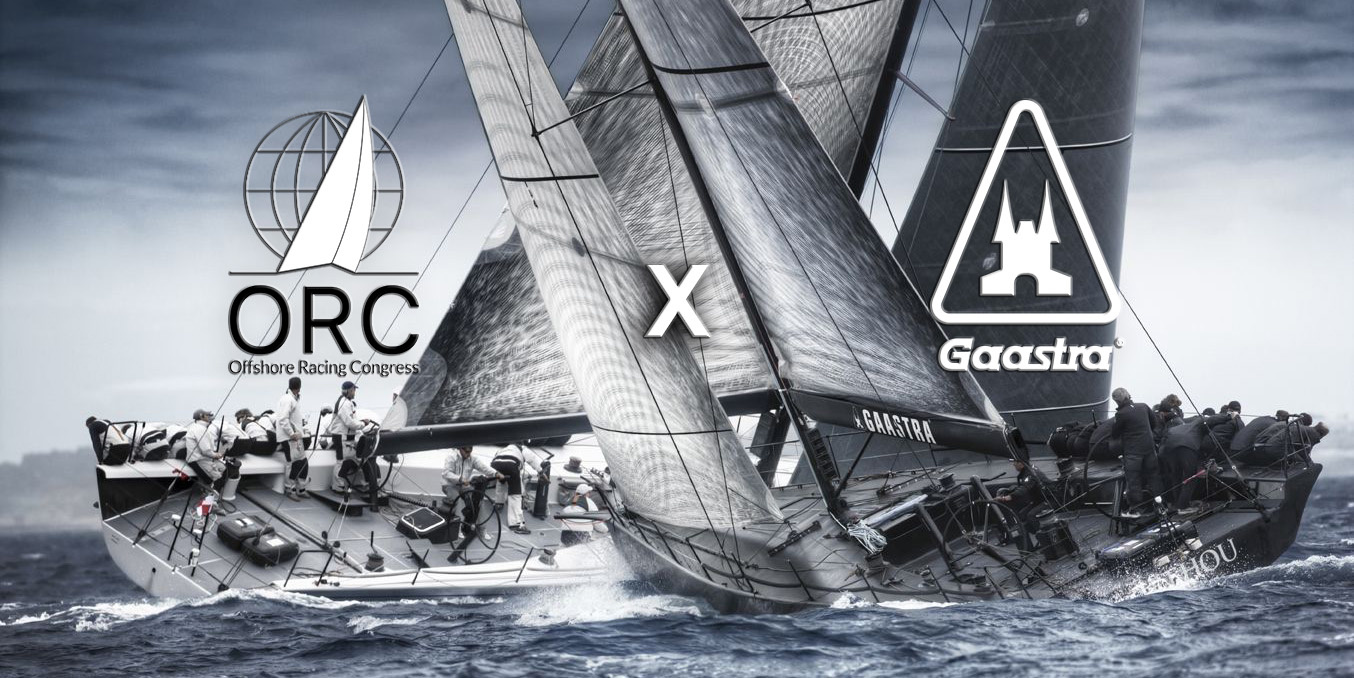 Gaastra is pleased to announce that we will be the Official Apparel Partner of The Offshore Racing Congress (ORC).
"We look forward to our new partnership with GAASTRA," said Bruno Finzi, Chairman of ORC. "There are many interesting ways this partnership can grow both of our organizations but more importantly benefit the sailors who race their boats using our systems of fair handicapping. We're excited to explore this in the upcoming season of racing."
"We're very excited to establish this new relationship with ORC," said Karel Begemann, Marketing Manager for GAASTRA Sportswear. "Like ORC, our model for growing into the future is based on the development, quality and transparency of our products that harness the adventurous and rebellious energy of racing sailors."
What is ORC?        
The ORC system is acknowledged as leading the world in rating technology. This system issues over 10,000 certificates each year to boats from over 40 countries and produces fair ratings for use in prominent championships and events for boats ranging in size from Sportboats to Superyachts.
In cooperation with numerous prestigious yacht clubs, ORC helps manage ratings and scoring of some of the most important regattas around the globe: the Maxi Rolex Cup, the Rolex Swan Cup, the Superyacht Cup of Palma, Rolex Capri Race Week, the New Zealand Millennium Cup, Rolex Sydney Hobart Race, the Rolex Middle Sea Race, New York Yacht Club Race Week, and the Chicago-Mackinac Race are only a few events on the ORC international sailing calendar.
The reason for the broad acceptance of ORC is its reliance on the use of modern science and technology to develop its handicap systems. With a complete set of measurements of all elements of the boat - the hull with appendages, propeller, stability, rig and sails - it is then possible to use a VPP –Velocity Prediction Program – to calculate the theoretical speeds for the boat in various wind conditions. This powerful tool is continually in development by a panel of world-class experts in aero and hydrodynamic science who use close observations and feedback from the fleet to improve the system yearly. Using VPP science for its ratings, ORC can identify the inherent performance differences between different boats in different wind conditions and course geometries, and thus tailor ratings and scoring accordingly.
By using this VPP tool, the ORC rating system does not need for secret unpublished rating factors – the system is fully transparent and documented, with complete descriptions of the VPP available on the ORC website. Even the ORC VPP software itself is available for anyone interested in understanding in more detail how the system works. Subscribers to the ORC VPP include most of the world's top tier yacht design offices, sailmakers and other influential members of the marine industry.
Furthermore, there is public access to the ORC system designed for the non-specialist: the ORC Sailor Services. Here in this online portal, there are copies of every ORC certificate issued since 2009 and beyond. This is also where with online editing of measurement files it is possible to generate unlimited test certificates to find out first-hand how ratings may be affected by modifications to any boat in the system. Thousands of users a year take advantage of this unique self-service feature of the ORC system.
With its roots in science and policies of transparency, ORC is uniquely positioned to deliver accurate and fair racing results to the sport of yacht racing. It's no wonder this is the world's largest measurement-based handicap system in the world. Read more about ORC here.